DAQING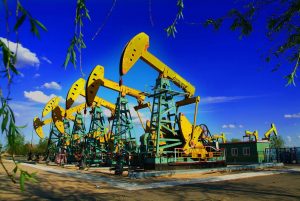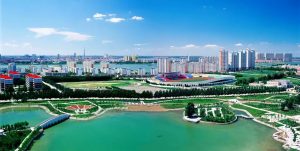 City: Daqing (China)
Mayor: HE Zhonghua
Population: 2,800,000
Area:
Latitude:
Average temperature in 2018:
Highest temperature in 2018:
Lowest temperature in 2018:
Total snowfall between October 2018 and May 2019:
City symbols:
Flag of Daqing
Sister Cities & Friendship Cities
Daqing is situated in the western part of Heilongjiang Province in the northeast of China. Having five districts and four agriculture counties under its jurisdiction, Daqing covers a total area of 21,000 square kilometers. The area of the city districts is 5,105 square kilometers.
The population in the Daqing area is 2.72 million while the residents living in the city districts are 1.37 million. Daqing has a new & high-tech industrial development zone and a zone of economy and technology development,both are of the national level zones. In Daqing, there are four large state-owned corporations, which are Daqing Oil Field Corporation, Daqing Petrochemical Corporation, Daqing Refinery Company and Daqing Zhonglan Petrochemical Co.
1959 saw the discovery of Daqing Oil Field. Daqing Municipality was established in 1979. Over the past 60 years since the development of Daqing Oil Field, the oil production has been maintained of 50 million metric tons for 27 years running and 40 million metric tons for 12 years with accumulative output of crude oil of 2.37 billion metric tons. In Daqing, there are 76 petrochemical companies (large and medium-sized) with primary-refining capacity of 18.2 million metric tons including products with 8 categories and 200 kinds and over 1,000 brands of petrochemical products.
Daqing is striving to expand the capability of oil and gas production, deepen the downstream processing of oil and gas, put priority on the development of auto manufacturing, new materials, electronic information and modern service.
Daqing has an airport with 15 air routes connecting Daqing with 21 domestic cities. In 2018 Daqing had air passengers exceeding 830,000, a rise of 33.7 per cent over the previous year. Daqing has convenient transportation system including rail train transport (ordinary speed), express train between cities, express highways and inner city expressways. Daqing is a city with uniqueness and charm. In the city there are over a hundred lakes dotted besides the living quarters which are connected by grasslands and woods. Daqing has been rated as China National Environment Protection City, National Hygiene City and Civilization City. In China not many cities have won the three titles simultaneously.
Among China's 100 domestic wealthy and strong cities, Daqing was ranked 65th. Daqing has high quality of education where there are 13 major demonstration high schools of provincial-level. The enrollment rate for senior high school has been 95 per cent. Daqing has quality public facilities including theatres, museums and libraries, an Olympic Stadium and so on. These places are popular venues for people to visit with activities and events like the International Snooker Championship Game, WCBA National Women Basketball Games and sports games. Performances are given by international and domestic artists welcomed by local people. The acclamation and influence level of Daqing has been stably improved in the past years. 
More Information