EDMONTON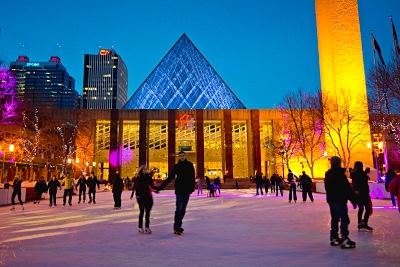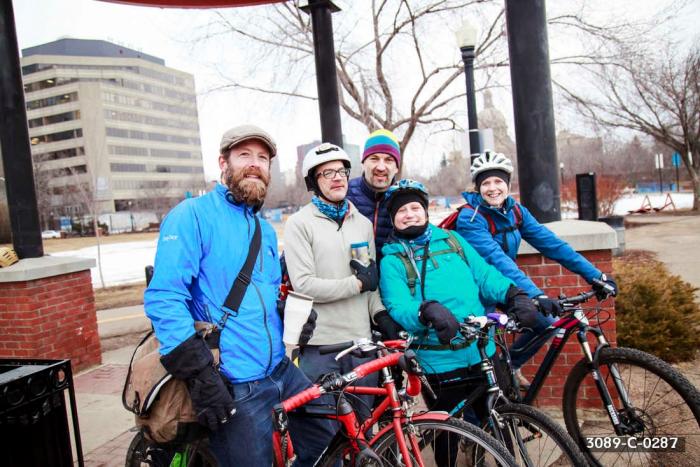 City Profile
City: Edmonton (Canada)
Population: 890,000
Area: 684.4 km2
Latitude: 59 °N 
Average temperature in 2016: 3.9 °C 
Highest temperature in 2016: 30.0 °C
Lowest temperature in 2016:  -27.3 °C
Total snowfall between October 2016 and May 2017: 135 cm
City symbols: Marigold
Flag of Edmonton
 
Sister Cities & Friendship Cities
Sister Cities: Harbin (China), Hull (Canada), Nashville (United States), Wonju (Republic of Korea)

Friendship Cities: Ortona (Italy), Bergen op Zoom (Netherlands)
Edmonton is leading the way with its very holistic WinterCity Strategy. Since we have begun working on the WinterCity initiative, our culture has shifted – Edmontonians embrace winter more and we have significantly improved our quality of life, unleashing the potential of this challenging and beautiful season.
Edmonton's WinterCity Strategy was endorsed in 2012, and its companion implementation plan was approved in 2013. In approving both documents, Edmonton City Council formally supported a vision that was based on what citizens said would make them fall in love with winter in Edmonton. It was developed under the leadership of a WinterCity Think Tank, a group of community leaders – it is authentically Edmonton and has spurred a movement that is still underway. We are truly proud of how far we have come in the last few years.
There are 10 goals in the strategy that span four theme areas – Winter Life, Winter Design, Winter Economy, and Our Winter Story. Some sample projects include:
– developing a winter party toolkit for community groups to use for inspiration and practical advice
– developing new skating opportunities in the river valley and in communities
– piloting snow clearing programs on on-street bike routes
– developing winter design guidelines
– developing a lighting strategy
– working to increase the capacity and sustainability of our winter festivals
– working to kick-start a winter patio culture with a city-wide, annual winter outdoor patio event
– hosting an international conference, The Winter Cities Shake-Up Conference (https://www.youtube.com/watch?v=SMqAYzOREkI)
– working collaboratively with Edmonton Tourism to further develop a winter chapter of the Edmonton brand
The City of Edmonton recognizes that winter is an asset offering great social and economic value to our city.
Both the WinterCity Strategy and Implementation Plan documents can be found online at: www.edmonton.ca/wintercitystrategy. Edmonton Tourism's website for their new campaign which includes the winter brand can be found at: www.exploreedmonton.com.
More Information
Official website: https://www.edmonton.ca/
Facebook: https://www.facebook.com/cityofedmonton
Twitter: https://twitter.com/cityofedmonton
YouTube: https://www.youtube.com/user/CityEdmonton