JIAMUSI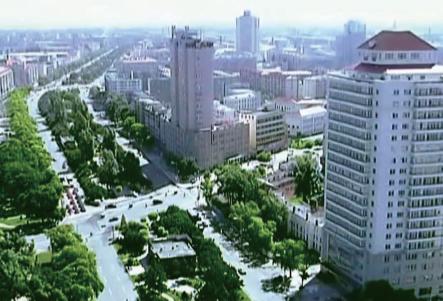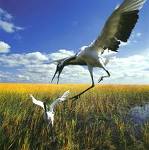 Name: Jiamusi (China)
Population: 2,550,000
Area: 32,700 km2
Latitude: 46° N –  48° N
Average temperature in 2016: 3.7 °C
Highest temperature in 2016: 33.2 °C
Lowest temperature in 2016: -32.4 °C
Total snowfall between October 2016 and May 2017: 5.03 cm
City symbols: Apricot flower
Flag of Jiamusi
Sister Cities & Friendship Cities
Nirasaki (Japan), Shoalhaven (Australia), Komsomolsk-on-Amur (Russia), Donghae (Republic of Korea)

City PR
Jiamusi is a central city in the northeast of Heilongjiang Province and it administers six counties and four districts nowadays with the area of 32,700 square kms and the total population of 2.55 million.  Most of Hezhen ,which is one of six small ethnic groups,lies in our province. There are Heilongjiang river,Wusulijiang river and Songhuajiang river in the domain.The urban afforestation rate in our city has reached 40.4%.Meanwhile, it possesses graceful zoology ,abundant wetland and ice snow resources. The superior atmospheric air quality has reaches more than 338 days during one year. Therefore, it enjoys its fame as" Pearl of Sanjiang Plain,East Most City" as the eastest end prefecture level city.
The primitive ecological resources are rich. Three rivers meet here and flow into the sea. Thousands of years red pines soar into the sky in the national primitive forest park, and the endless Sanjiang Wetland are magnificent.It possesses 2 national level and 5 provincial level wetland natural reserves, during which Sanjiang Wetland has been listed into the world wetland protection directory. In particular, there are some prominent tourism resources advantages, for instance, the modern agricultural landscape of 10 thousand mu of fertile field , the northern scenery of a world of ice and snow , the blue water ecological wetland , the primitive forest of red pines , the local conditions and customs between China and Russia river boundary , the educated youths culture of Great Northern Wilderness , the folk custom of Hezhen and so on.
Jiamusi has the unique geographical location. The borderline between China and Russia is 382 kms. Jiamusi is blessed with four national first-class water transportation ports, one international airport and the unique River-Ocean combined transportation route in the northeast region of China, known as "the Oriental Water Silk Road". With the China Russia Tongjiang Railway Bridge to be completed soon, the connection between Chinese railway net and Russian Far East Big Railroad , making it possible to reach the European Continental Bridge directly. Jiamusi industrial foundation is strong as national old industrial base, whose equipment manufacture and technology strength are abundant. Jiamusi manufacturing industry, which focuses on farm machinery, electrical machinery excavators and so on , ranks the top level in the same industry. Jiamusi manufacture factors are enriched, now sparing no effort to build agricultural machine city, coal machine production base and electrical machine production enterprise.
Jiamusi is rich in agricultural resources, cultivated area of more than 28 million mu, grain commodity rate of 80% or more, is the main grain producing areas and important high-quality commodity grain base. Jiamusi city built by water, urban functions are improving, become livable, suitable industry, should invest in the city, has been selected China's most attractive city, and won the National Garden City Award.
Although the original eco-tourism resources are rich, but the publicity and development to be further improved and fully utilized.Deep processing of grain to be further strengthened, the added value of agricultural products to be improved.
More Information
Official website: http://www.jms.gov.cn