MUDANJIANG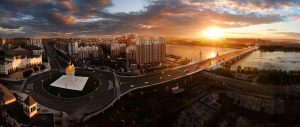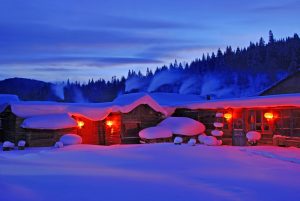 City: Mudanjiang (China)
Population (December 2021): 2,442,000
Area: 40,600 km2
Latitude: 44.60 °N
Average temperature in 2021: 5.5 °C
Highest temperature in 2021: 37.1°C
Lowest temperature in 2021: -30°C
Total snowfall between October 2021 and May 2022: 21 cm
City symbols: peony (city flower), spruce (city tree)
Flag of Mudanjiang
Sister Cities & Friendship Cities
Otsu (Japan), Ussuriysk (Russia),  Megino-Kangalasskiy, Sakha/Yakutia (Russia),  Jyvaskyla(Finland), Mosman (Australia), Paju (Republic of Korea), Polotsk (Belarus)
Mudanjiang is located in the center of Northeast Asia, it is also the central city in the southeast of Heilongjiang province with a total population of 2. 442million and an area of 40,600 km2. The economic aggregate ranks third in Heilongjiang Province. The main features of Mudanjiang can be summarized as favorable location, high quality ecosystem, abundant resources, complete industry and rich culture.
Mudanjiang embraces favorable location and convenient transportation. Mudanjiang has frontiers with Primorsky Krai sharing a border of 211 km with Russia, with a distance of 153 km to Vladivostok Port, a linear distance of 50 km to the Pacific. It has 4 first-class national railway and highway ports.
Mudanjiang is among the first members of World Tourism City Federation, China Excellent Tourism Cities. There are 109 basic tourism resources in 8 categories, and more than 450 scenic spots in Mudanjiang. Jingpo Lake is the world's largest volcanic barrier lake; the snow-covered period of "China Snow Village" is up to seven months every year.
Mudanjiang, with its abundant resources and production factors, is a fast growing industrial city. Located at 44.6 degrees north latitude, it is in the world golden belts of corn, milk sources and black soil and it has been named the capital of green and organic food in China. Our green products are exported to Russian, Korea, Japan, and over 40 countries and regions in Europe and America.
Warmly welcome to Mudanjiang, a beautiful, rich, open and civilized city.
More Information
Official Website: http://www.mdj.gov.cn/
City Introduction Video: http://www.mdj.gov.cn/shiqing/csjj_7177/