NORILSK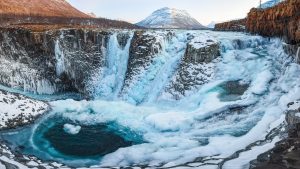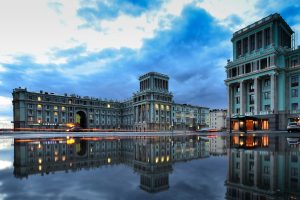 City: Norilsk (Russia)
Mayor: Rinat AKHMETCHIN
Population (January 2018): 180,239人
Area: 450,509 km2
Latitude: 69° 21′ N
Average temperature in 2017: -9.6 °C 
Highest temperature in 2017: 32.2 °C 
Lowest temperature in 2017: -53.1 °C 
Total snowfall: 70 cm
City symbols: None
Flag of Norilsk
Sister Cities & Friendship Cities
Nesebar (Bulgaria, Mar. 2014), Minusinsk (Russia, Sep. 2001) 

City PR

Norilsk is a world's northernmost city with the resident population around 180,000 people. It is situated at the 69° parallel within the Arctic Polar circle which means that it has polar days, with the sun not setting from May 20 to July 24, and polar nights, when the sun doesn't show up from November 30 to January 13. And sometimes – even Aurora Polaris.

 

As the climate in the region being harsh Norilsk is one of the coldest cities in the world (up to -56°C) with 280 days of lasting frost period and 130+ days of snowstorms. During wintertime falls over 2,000,000 metric tons of snow. Moreover Norilsk is listed in the world's top-5 settlements with the strongest wind – to counter this the city building plan was developed in a compact loop manner. As for the buildings themselves most of them were constructed using the unique pile foundation technology which reduces the costs and effort in the permafrost.

 

Norilsk was founded 66 years ago and today it is a modern city with highly-developed infrastructure that meets the requirements for comfortable living in the Far North, including 41 kindergartens and 36 schools, as well as one higher education institution, Norilsk State Industrial Institute, with over 3,000 students. These specialists are in great demand for the "Norilsk Nickel MMC" which is a base of one of the largest Russian industrial centers.

 

Norilsk is a gateway to the "lost world" of the Putorana Plateau, UNESCO World Natural Heritage site with an area of 250,000 square km and the highest waterfall density in Russia. Being reachable only via airplane (and through the Yenisei river for the summertime period), it still manages to save a lot of unique species that are on the verge of extinction in the rest of the world, such as bighorns, white-tailed eagles and muskoxen.
More Information

Official website: http://www.norilsk-city.ru/

Instagram: https://www.instagram.com/norilsk_official/