ROVANIEMI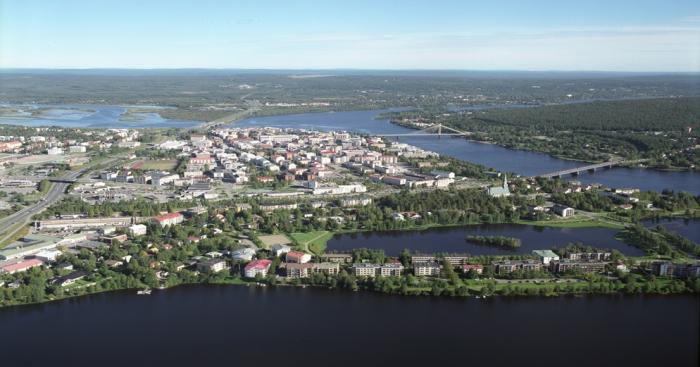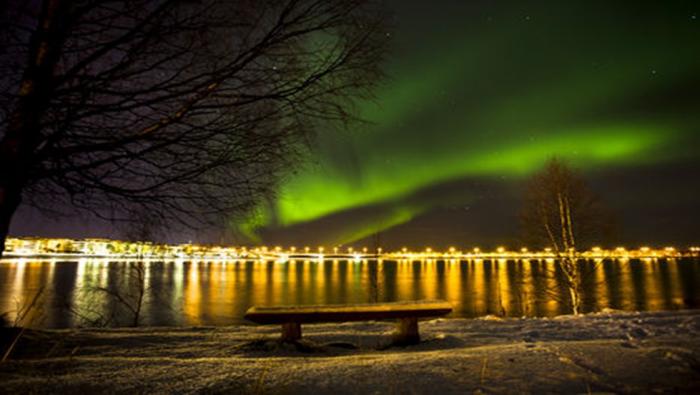 City Profile
Name: Rovaniemi (Finland)
Population (December 2021): 64,180
Area: 8,017.19 km2
Latitude: 66° 34′ N
Average temperature: 0.6 °C
Highest measured temperature: 30.6 °C
Lowest measured temperature: -45.3 °C
Average snow depth in March: 60-80 cm
Average number of days with snow cover: 160-175
City symbols: Reindeer
Rovaniemi Coat of Arms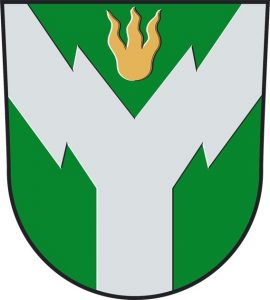 Sister Cities & Friendship Cities
Harbin (China), Murmansk (Russia), Kiruna (Sweden), Narvik (Norway), Kassel (Germany), Grindavik (Iceland), Alanya (Turkey), Neustrelitz (Germany), Olsztyn (Poland), St. Johann in Tirol (Austria), Ajka (Hungary), Veszprem (Hungary), Drvar (Bosnia and Herzegovina), Cadillac (United States)

City PR
Rovaniemi is the Capital of Finnish Lapland and it is located on the Arctic Circle. The population of Rovaniemi is 64,000 and it´s land area is 8017 km2.  Two percent of the population earns their living from primary production, 13 percent from processing and construction. The vast majority of more than 80 percent is employed by service sector.
Tourism has grown strongly in Rovaniemi region since the nineties. More than half a million tourists visit Rovaniemi each year. The unique location of Rovaniemi on the Arctic Circle has attracted visitors from all over the world and 65 percent of the visitors come from abroad.
Rovaniemi and Lapland have a special status in the Arctic in transportation and logistics. The expertise provides a good opportunity to work in the future in the maintenance and repair activities, in particular as a center of operations for the Kola Peninsula and northern Norway directions. The companies in Rovaniemi are well placed to act as providers of services and products and special arctic know-how. This applies in particular to the area industrial companies, logistics companies and trade and tourism enterprises.
Rovaniemi offers the best conditions and arctic climate for testing cars tyres, studs and components in winter conditions. Rovaniemi has major cold testing cluster and constitutes a centre for arctic know-how. This is due not only to climatic factors but also to very deliberate work aiming to strengthen the position of Rovaniemi in the field of arctic knowledge.
Rovaniemi is one of the best-known winter sports resorts in Finland. In the heart of the city, there is the arctic wellbeing center of Ounasvaara, with a ski center and other outstanding sports and educational facilities. Sport technology and education have a strong presence in Rovaniemi.   Olympic Training Centre Rovaniemi – Santasport Sports Institute – provides wide variety of training services and serves athletes with top quality training facilities to meet the requirements of world-class sports.
Rovaniemi is the educational centre of Lapland and there are two universities located in Rovaniemi. The University of Lapland is the northernmost university in Finland and in the European Union. Lapland University for Applied Sciences has its home base in Rovaniemi.
There are a signigicant number of reasearcn institutes located in Rovaniemi.  Reasearch institutes like Geological Survey of Finland and Natural Resouces Institute Finland have their branch offices in Rovaniemi. Arctic Centre from the University of Lapland is implementing diversity of an Arctic research, the demand will increase in the future.  Expertise of these institutes is available to business sector.
As the official home town of Santa Claus, Rovaniemi celebrates Christmas every day of the year. Santa spends most of his time in Santa Claus Village, where you can meet him every day of the year. Guided trips to the Santa Claus Village can be taken in a car, reindeer or husky sleigh or snowmobile. Some excursions include the Arctic Circle Crossing Ceremony.
More Information