SHENYANG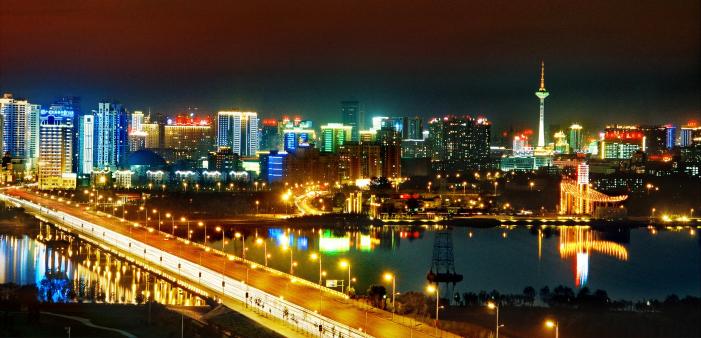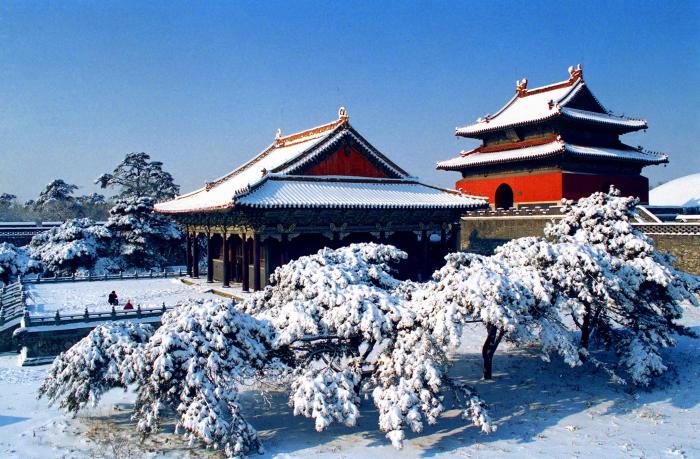 City: Shenyang (China)
Population (December 2021): 9,118,000
Area: 12,860 km2
Latitude: 41°11'51" – 43°2'13"N
Average temperature in 2021: 9.2 °C
Highest temperature in 2021: 34.8 °C
Lowest temperature in 2021: -26 °C
Total snowfall between Oct. 2021 and May 2022: 8.9 cm
City symbols: rose (city flower)
Flag of Shenyang
Sister Cities & Friendship Cities
Sapporo (Japan), Kawasaki (Japan), Dusseldorf (Germany), Turin (Italy), Chicago (U.S.A.), Irkutsk (Russia), Quezon (Philippines), Monterrey (Mexico), Ramat Gan (Israel), Seongnam (Republic of Korea), Yaounde (Cameroon), Thessaloniki (Greece), Katowice (Poland), Ufa (Russia), Novosibirsk (Russia), Daejeon (Republic of Korea), Incheon (Republic of Korea), La Plata (Argentine), Belfast (UK), Florida (Uruguay), Braga (Portugal), Jinja (Uganda), Karachi (Pakistan) 

City PR
As the capital city of Liaoning Province and the only megacity in Northeast China approved by the State Council, Shenyang is a Pilot Region for National Comprehensive Innovation and Reform, an important part of China (Liaoning) Pilot Free Trade Zone and Shenyang & Dalian National Autonomous Innovation Demonstration Area. With a total land area of 12,860 km2 and 9.118 million permanent residents, Shenyang has administrative governance of 10 districts, 2 counties, 1 city and 5 national level development zones.
Shenyang is a city rich in culture and history. With The Imperial Palace and two imperial mausoleums of Qing Dynasty listed as World Cultural Heritages and more than 1,500 historical relics, Shenyang enjoys the reputation as 'the birthplace of Qing Dynasty and the capital of two generations of emperors.
Shenyang is a city turning into an advanced equipment manufacturing base. Renowned as the "Elder Son of Chinese Industry", Shenyang used to create more than 200 No.1 products in the industrial history of China. With profound industrial foundation and complete industrial categories, Shenyang has established a system that focuses on industries such as auto and parts, machinery equipment, robots and intelligent manufacturing, aviation, IC equipment, etc. In recent years, products "made in Shenyang" have made great contribution to the research and manufacturing of major technological equipment such as Shenzhou manned spaceship and manned space station.
Shenyang is a capital full of vitality in science and technology innovation. There are 45 universities and colleges including Northeast University, Liaoning University, China Medical University, 1,167 scientific and technological innovation platforms including Institute of Metal Research, Institute of Automation of Chinese Academy of Sciences, 11,000 technological enterprises and has been awarded as National Model City for Sound Business Environment for two consecutive years.
Shenyang is a regional central city moving towards the world. As a major transportation and telecommunication hub in China, Shenyang has the largest civil aviation port in Northeast China and the largest railway marshaling station in the country. Shenyang has established economic and trade relations with 209 countries and regions. The number of China Railway Express in operation ranked 1st in Northeast Region.
More Information
Official website: http://www.shenyang.gov.cn/