WINNIPEG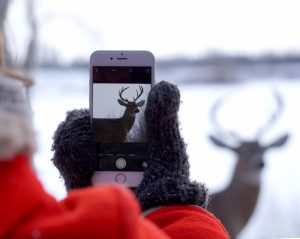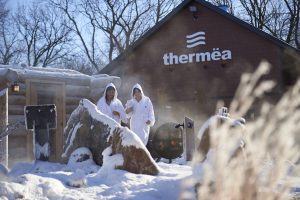 City: Winnipeg (Canada)
Population:
Area:
Latitude:
Average temperature in 2018:
Highest temperature in 2018:
Lowest temperature in 2018:
Total snowfall between October 2018 and May 2019:
Flag of Winnipeg
Sister Cities & Friendship Cities
In Canada, Winnipeg is famous for its winters, which is something locals have been embracing for years. When the temperature drops, Winnipeg residents head outdoors and experience all the season has to offer.
Part of the winter culture in Winnipeg includes lively gatherings. The city's Festival du Voyageur is Western Canada's largest winter festival, celebrating our local Francophone community with live music, an ice bar, and a snow sculpture symposium with sculptors from around the world.
Winnipeg also hosts one of the world's longest skating trails on the Red and Assiniboine rivers, which also features our globally-recognized warming hut design competition. Right beside the skating trail is RAW:almond, the world's only pop-up restaurant situated on a frozen river.
Northern Manitoba is famous for its majestic polar bears – see them up close at Assiniboine Park Zoo's 'Journey to Churchill' exhibit, along with other Arctic species from snowy owls to caribou and muskoxen.
Active explorers adore picturesque snow-capped forests and trails at FortWhyte Alive, where guided snowshoe hikes, Nordic walking, tobogganing, nature scavenger hunts and yoga on a frozen lake are just some of the fun outdoor activities offered.
For celebrating winter in comfort, Thermëa by Nordik Spa Nature is a Scandinavian-style spa that truly embraces the season with saunas, hot and cold pools that are especially refreshing in January.
Explore the many Winnipeg winter opportunities at tourismwinnipeg.com/plan/winnipeg-winter.  
More Information
Official website: https://www.winnipeg.ca/interhom/
Facebook: https://www.facebook.com/cityofwinnipeg
Twitter: https://twitter.com/cityofwinnipeg
YouTube: https://www.youtube.com/user/thecityofwinnipeg