2011 Working-Level Officials Meeting in Sapporo
The WLOM was held in Sapporo once again after a four year hiatus. 14  people from 14 cities and 5 organization in 7 countries attended the meeting, which was held on the 29th and 30th of July. The plans for the 15th biennial Mayors Conference, which was subsequently held in Ulaanbaatar in January 2012, were discussed and special events such as the Winter Trade Fair were also held.
Period
July 29 (Fri.) – 30 (Sat.), 2011
Venue
ANA Hotel Sapporo
Participants
Member cities: 27 people from 11 cities of 7 countries
Changchun, Harbin, Qiqihar, Shenyang (China), Maardu (Estonia), Sapporo (Japan), Ulaanbaatar (Mongolia), Troms? (Norway), Hwacheon, Taebaek (Korea), Anchorage (U.S.A.)
Observers: 14 people from 3 cities and 5 organizations
Dr. Akhilesh Surjan (Assistant Professor of the United Nations University), the cities of Ishikari, Takikawa, Chitose (Japan), and others
Meeting Topics
1. 15th Mayors Conference to be held in Ulaanbaatar, Mongolia in January 2012
2. Winter Expo to be held in conjunction with the Mayors Conference in Ulaanbaatar
3. Revitalization Project presented by the city of Hwacheon, Korea
4. WWCAM improvement plans
5. Operation and management of the WWCAM
Environmental Protection Subcommittee
A meeting of the WWCAM Environmental Protection Subcommittee was held during the Working-Level Officials Meeting, and Changchun, China, the subcommittee secretariat, made presentations.
Report from the Environmental Protection Subcommittee
Dr. Akhilesh Surjan Lecture
Dr. Akhilesh Surjan, assistant professor at the United Nations University, spoke on "Cities and Global Environmental Issues: From Risk to Resilience" at the WWCAM Working-Level Officials Meeting in July. Dr. Surjan stressed the need to look at urban risk, because 50 percent of cities in the world are located in areas potentially impacted by natural disasters, such as earthquakes, landslides, and tropical cyclones, as urbanization increases.
The following is a summary of Dr. Surjan's speech.
・ The rate of urbanization was two percent in 1800, and the United Nations estimates a rate of 61 percent by 2030. By 2015, 22 cities around the world will have populations in excess of 10 million. Half of all cities are in areas likely to be affected by destructive natural phenomena. With these factors in mind, we need to focus on urban risk.
・ Some estimates suggest that if greenhouse gas emissions from human activities continue at current levels, the average global temperature will increase by three degrees and the sea levels will rise 60 cm (23.62 inches) by 2100.
・ It is necessary to reduce over 60 percent of current emissions from human activities in order to maintain current greenhouse gas concentration levels. Wet and dry seasons will become more distinct and various risks will arise, including landslides, a decrease in freshwater resources, and endemic disease.
・ Urbanization is a result of the movement of people from rural to urban areas for political, economic, and social reasons, such as low standards of living and unemployment. In India, 30 percent of the country's population live in urban areas, but estimates suggest that this percentage accounts for over 60 percent of the national economy. Additionally, when urbanization is considered, it should be discussed in terms not only of cities, but also of regions.
After the speech, the Sapporo Emergency Management Office and the Fire Bureau reported on the city's disaster-relief responses to the Great East Japan Earthquake.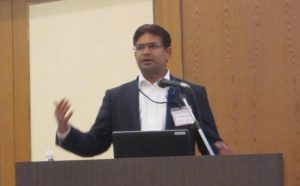 Dr. Akhilesh Surjan, assistant professor, United Nations University
Sapporo Events Held in Conjunction With the WLOM
The WWCAM organized the following events to publicize member cities as well as the activities of the World Winter Cities Association for Mayors.
1. WWCAM Member Cities Panel Gallery
Panels are displayed for five days from July 25 to 29 at the approximately 520 meter long Sapporo Ekimae-dori Underground Walkway, which opened at the city center in March 2011. The walkway has been used by large members of people.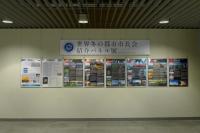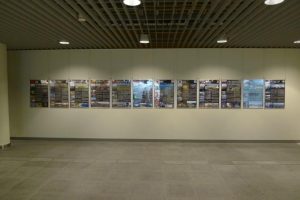 Panel gallery
2.Winter Cities Fiesta
Representatives of the member cities introduced their cities in the lobby of the Sapporo City Hall using photos and films.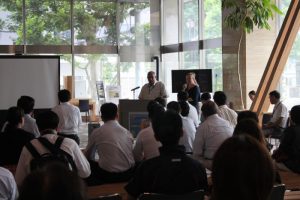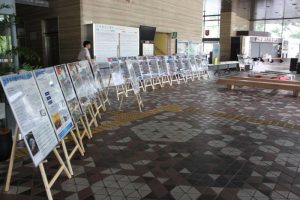 Winter Cities Fiesta